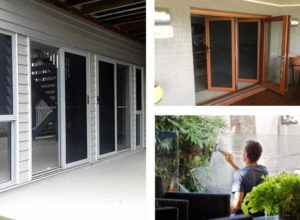 Leading a busy modern lifestyle means that certain tasks fall by the wayside. Cleaning windows certainly falls into this category. In our experience, windows are either inexpertly cleaned, leaving smears and smudges, or neglected altogether. 
Dirty windows are an eyesore. They not only detract from the view, but from the overall impression of the building. They also limit the positive effects of natural sunlight entering a room. 
Professional window cleaners will take this task off your hands, and leave your windows sparkling like new. We don't take a half-hearted approach when it comes to cleanliness. 
Our experienced team uses a specialised approach that achieves superior results, allowing you to enjoy the full benefits of natural sunlight. Not to mention the views.
What can be so specialised about cleaning windows? Well, for one thing, we use the correct products that don't include heavy chemicals. This benefits your home, your pets, and your family. Our cleaners use specific techniques that result in a spotless solution. This combination of specialised products and techniques is what sets us apart. 
Did you know that the interior and exteriors of windows need to be cleaned differently?
Most people make the mistake of using the same approach to cleaning both sides of windows. Although this is a common approach to window cleaning, it leaves you with an inferior result. Leave window cleaning to the experts to ensure the best possible end results. 
Our team works efficiently and thoroughly.
We understand that time is valuable. We work quickly to minimise any inconvenience to your office or home routine. But we don't take short cuts. In addition to your windows, we also clean covers tracks and security or fly screens.
For expert window cleaning services, contact us today.